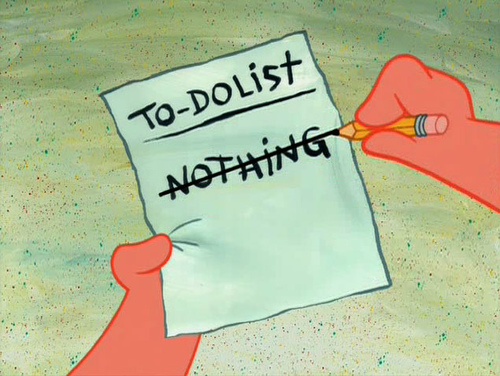 Well, the kids went back to school, and Joe went back to school ... and I've been home. I've had a lot of time on my hands. A lot. Of time. A lot.
Things I've Accomplished:
I'm off-book for

Mousetrap

, slightly ahead of schedule.
I've completed about 25 hours of knitting.
The laundry is done. (so are the dishes, the vacuuming, and other myriad household chores)
Menus planned, groceries bought.
Baked two pumpkin pies.
Completely caught up on the many, many (embarrassingly large number of) hours of last spring's DVR-ed television programming.
Edited and rendered a video montage of the Disney trip video clips.
Created multiple versions of my resume and written a myriad of cover letters.
Things I've
Not
Accomplished:
Photoshopped all 500+ Disney vacation pics.
Created slideshow of said pics.
Found a job. (this really seems to more than trump the entire list, above)
Next Up:
More knitting.
More TV.
Creating a mock 1948

London Times

prop.
Baking cookies.
--End--